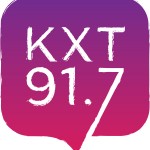 KXT 91.7 FM is one of the public broadcasting stations operated by North Texas Public Broadcasting, a not-for-profit media network that also includes KERA 90.1 FM, KERA TV and Art&Seek. KXT began broadcasting in November 2009 and has a Triple-A (Adult Album Alternative) music format with a mix of acoustic, alt-country, indie rock, alternative and world music.
KXT 91.7 has been recognized as the public Triple-A music station with the largest national audience, according to media and marketing research firm Arbitron, Inc.'s Spring 2013 ratings report. Additionally, the station has a large online audience of listeners from all over the world and thousands of followers on Facebook and Twitter.
KXT 91.7 financial information, CPB Annual Financial Report and governance information may be found at KERA.org.
---
Voices on KXT